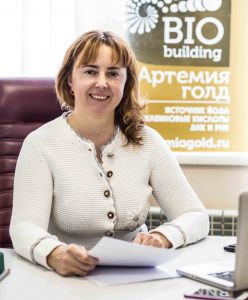 The most valuable thing any person has is health.  Health is – a healthy body, a healthy mind, a healthy soul, a strong immune system. Being healthy is the most precious gift and it brings joy to the family and loved ones.
What we create is not just a product, it is a programme of preservation and an extension of life through a gentle approach to health.
Nowadays, one of the dietary habits of the population in developed countries is the consumption of industrially manufactured products that are highly processed. The almost complete destruction or substantial reduction in the content of vitamins, minerals and other important biologically active substances is shocking.  Consumption of these "empty" foods, with their variety of additives (dyes, thickeners, taste enhancers etc.) combined with a sedentary lifestyle leads to people having reduced natural protection from disease, causing mental and physical performance to diminish.  This is on top of the constant stress, frequent depression, seasonal allergies, etc. All of this, day after day, destroys the human body and psyche.
Public safety is now a huge issue in our country.  We and our children need to be protected!  And not just protection but 100% natural products, whose effectiveness has been proven by nature!
Today, I am proud to say that my colleagues and I were able to create a lipid-amino acid complex that is based on the crustacean Artemia  sp.  – ancient crustacean beings that have a unique ability to survive!
Based on the facts, we believe that today we have made a scientific breakthrough to aid in the protection of the human body from the effects of negative factors, both natural and man-made.
Despite the vast experience of our team of specialists –  biologists, developers of international level, the company BIO Building  is only at the beginning of its journey.
Not stopping there, we continue to create and offer unique products based on the crustacean  Artemia  sp. – preserving health at no expense except being natural, using the power of nature to ensure the protection and strengthening of the body.
Take care of your health!  May you and your loved ones live a healthy and happy life!
Yours faithfully,
Dr. NATALIYA DOBRYNINA
CEO  of "BIO Building"